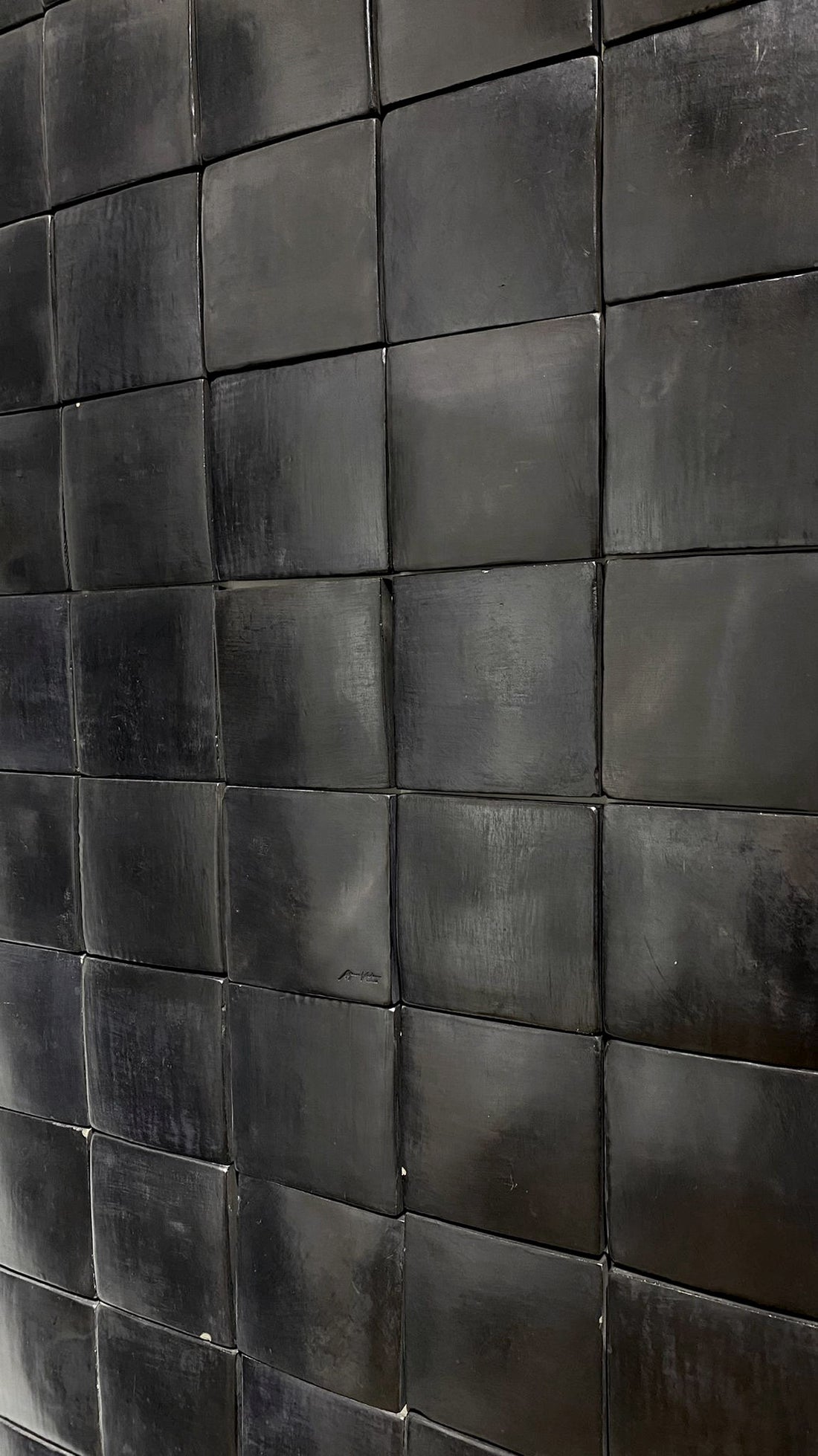 [ Darkness ]

This  style is the simplest of all, but still highlights the elegance and minimalism of the black matte clay. "Barro negro" is known as the "clay that paints the night sky". It gets its unique color due to the smoke which is transfused into the piece while inside the underground fire pit. Even though this is the simplest to produce the artists polish each tile by hand using a piece of quartz and a drop of oil, carefully rubbing the clay until an even shine is acquired throughout the entire surface. 
| | |
| --- | --- |
| Lead time |    12 weeks aprox |
| Code |    RABLK-04 |
| Handcrafted in |    Oaxaca, Mexico |
| Material |    Barro Negro |
| Pieces / m² |    100 |
| Packaging |    2 boxes |
| Weight |    0.25 kg |
| Size |    10cm x 10cm x 1cm |
| Scheme | |
This ancient process of working the clay is what distinguishes San Bartolo craftsmanship from the rest of the world. The artisans love, respect and connect with each piece they touch and caress in their hands.
The simplicity of this tile provides an alternative to whomever desires a more minimalist aesthetic or even better to break a new pattern from the mazorca, lava rock or agave spikes.